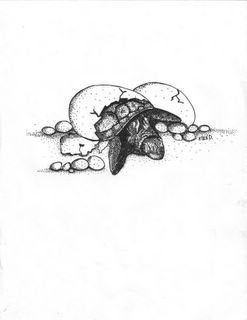 "Ambition."Illustration Friday's Challenge.(
Pen and Ink with Sakura Micron.
)

Sea Turtles always amazed me. The minute they are born they know that they have to get to the sea. Across several feet of sand they travel as fast as they can so they won't get eaten. Now that's ambitious!